Lunch Club


T
h
e ANCA Lunch Club meets on two days a week: currently on Monday and Tuesday at St Mildred's Centre (main or small Hall) on Bingham Road, Addiscombe.

Around 20-25 people a week come and enjoy a reasonably priced hot meal and then may take part in arranged activities, such as raffles, Bingo, quizzes, crafts, etc. or just sit, chat and relax.



How It Works
ANCA provides a qualified, paid Supervisor to ensure the safe running of the Lunch Club.
Hot meals are professionally prepared and brought in and served by our Lunch Club Supervisor and a volunteer team.
ANCA can arrange for escorted Accessible transport to and from the Centre using Dial-A-Ride services or volunteer car drivers.
All dietary requirements can be catered for. Please let us know any needs in advance.
St Mildred's Centre is fully accessible for wheelchair users.


There is usually some social activity or entertainment after the meal.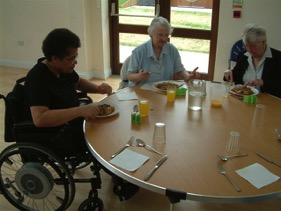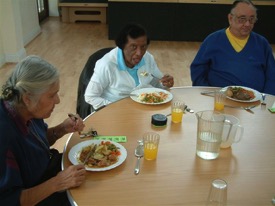 Key Benefits
The Lunch Club provides well balanced healthy and nutritional meals for a reasonable and affordable price

ANCA can arrange transport for those who find it difficult to get there on their own. This can be either by the Dial A Ride minibus, equipped for wheelchair access, or by a volunteer's car.

Clients enjoy the opportunity to meet and make friends

There are additional functions from time time, especially at Christmas and summer strawberry teas, etc for all of ANCA clients

The Club is part of ANCA's contribution to social inclusion, particularly for those who are housebound or isolated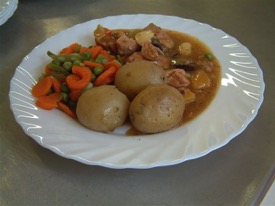 Contact Us


There is a limited capacity at each session, so please contact the ANCA office if you would like to join us or you know of someone who might benefit. Let us know any transport needs and dietary requirements.